6 Reasons to Buy Handmade
My daughter has been making a quilt at school. It's just a school project, no more, no less. However, in reality it is SO much more than that. It's also given me a whole new perspective on handmade and why I believe we should all be buying more handmade goods. Here's my 6 reasons why.
---
The quilt my daughter has just finished making is awesome!
OK, so I'm somewhat biased, but I can't get over how good it is.
She designed and made it herself.
It's unique, beautifully made, high quality and made with enormous amounts of passion.
She is rightly very proud of her work and smiles from ear to ear whenever she talks about it or someone admires her work.
(Sadly the teacher has it for marking at the moment, so I've no decent photos to show you.)
As an 'artist', involved in the fine details of designing and making a piece, it's often hard to fully recognise the true value of what you're making. Seeing the qualities of this quilt has somehow made me wake up to just how great handmade goods can be.
It's also given me a resolve to buy more handmade goods.
Read on to find out why …
---
1. Every Piece is Unique
This little guy was supposed to be an elephant (!) – which he's clearly not, but he's quite cute and VERY unique none the less.
I have to admit I have a tendency to spend far too long looking at the detail of a piece trying to make it as perfect as I can.
I am, however, learning that part of the beauty of handmade is that it's never quite perfect.
Instead, each handmade piece is unique, meaning quite simply that the piece you are buying is one of a kind, made by hand just for you.
Nobody else in the world will have one exactly the same…
How cool is that!
---
2. Quality
When something is handmade, a real person has spent time focussed on every detail of the piece.
They are generally not looking to cut corners, but are invested in producing the best possible work.
The quality of my daughter's quilt (in my, maybe slightly biased, opinion) is fantastic!
It is far superior to many of the mass produced goods that adorn the rest of our house.
In buying handmade you are generally investing in quality workmanship and goods.
---
3.You are Buying from Someone who Cares
My daughter likes to sew, but her quilt project has taken things to a whole new level!
She is passionate about making her quilt.
She spends hours thinking about it, planning the design and the execution of her piece.
She works on it as often as she can, attending every possible class and tutorial and her enthusiasm is infectious.
Whilst I don't sew, I can entirely relate to this as I feel very much the same when I'm designing and making beads and jewellery.
In buying handmade goods, you are buying from someone who cares A LOT.
Unlike the corporate entities that most of us buy goods from, people who make handmade goods are passionate about what they do and this shows in their work.
---
4. Every Piece Tells a Story
If you ask my daughter, she can tell you everything you could possibly want to know about the quilt she is making
– the story behind it, why she is making it, how she chose the fabrics, her design options and considerations, how it was made and what she loves about it.
The same is true for any 'artist'.
They will be able to tell you the story behind any piece they make, giving far more meaning to their work and making the whole purchase far more personal.
---
5. Have it Your Way
When you buy directly from the 'artist' you are often able to specify exactly what you would like.
When my daughter made her quilt she was able to choose exactly what colours, materials and thread she wanted.
Likewise, I recently held a Christmas Shopping Evening and whilst many of the ladies purchased earrings and necklaces that I had already made, I was only too happy to take orders from ladies who wanted me to make something just a little bit different – maybe a different colour, style or finish – just for them.
---
6. Put a Smile on an Artist's Face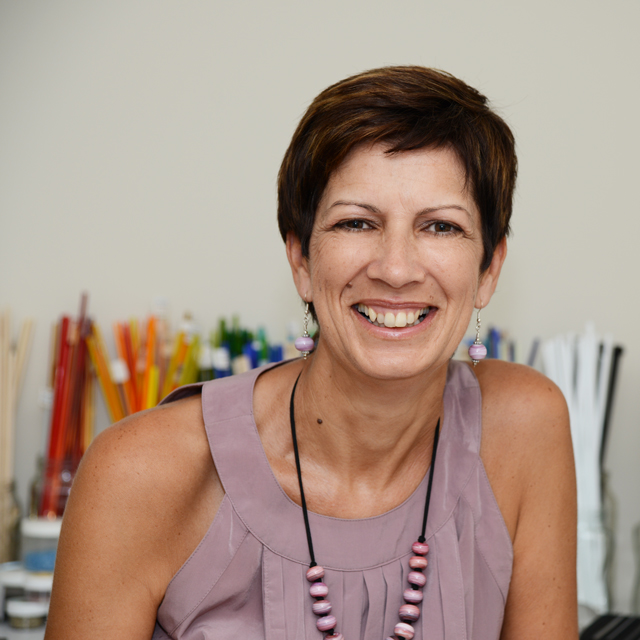 Last, but by no means least, you will be putting a smile on the 'artist's' face.
This may seem a strange one to say, but every time you buy something handmade you put a huge smile on the face of the person who made it!
By investing in their work you are giving them one of the greatest compliments they will receive and inspiring them to continue to make their artistic creations.
These are just some of the many reasons why it's good to buy handmade.
Why do you buy handmade?