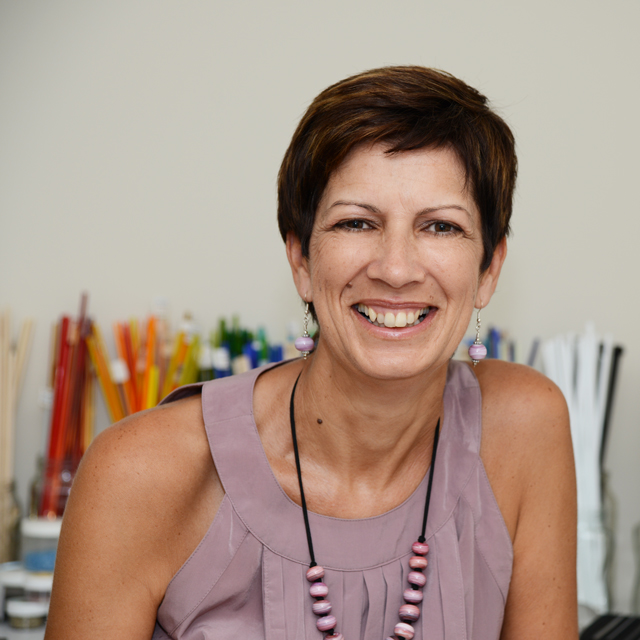 Hello! I'm Hilary Tillin – the name behind Jocale Design. I am a Glass Artist & Jewellery Designer specialising in Sterling Silver & Glass Jewellery. Whilst British born, since 2011 I have been living in Queensland with my husband and three fabulous children.
How did it all begin?
I have always enjoyed making things, but with a full time career in IT, I only started making jewellery in 2009 – once my son, his twin siblings were past their somewhat full on toddler years! Jewellery making soon became a great passion.
My Work
Everything that you see here is individually designed and made by me. I am fortunate enough to have a home studio where I love working with beautiful glass and sterling silver, discovering new ways to create gorgeous, unique pieces of jewellery that I hope you will love to wear.
I am passionate about quality of materials, craftsmanship and service.
My designs are inspired from within and by the people & environment around me. Many of my designs incorporate my own artisan lampwork glass beads. This enables me to create totally unique pieces that will last for generations to come.
I trained at the Brisbane Institute of Art and The Goldsmiths School in Brisbane. Meanwhile my glass skills are largely self taught (along with many hours of practice!).
My work has been featured in the UK Glass Bead Makers Journal, Creative Beading Magazine and the international Soda Lime Times publication.
And finally …
When I am not creating, or running workshops, I love to explore this wonderful new country in which I live. I also try to keep fit with the occasional walk or fitness class.
Welcome to my website – Come on in and take a look at my work.
If you would like to know more please get in touch – I would love to hear from you.
P.S. If you would like to be kept up-to-date with my latest designs join The Insiders Club here (it's completely free to join).